Travelling From London to Montpellier
Dreaming of escaping the London fog and finding your way to a sandy beach in the South of France, instead? Luckily, there are many ways of getting from London to Montpellier, France in record time and for relatively affordable prices! In this article, we'll take a look at your options and give you a few helpful tips for the journey. Your next Mediterranean holiday is just a few clicks away…
How to Get From London to Montpellier?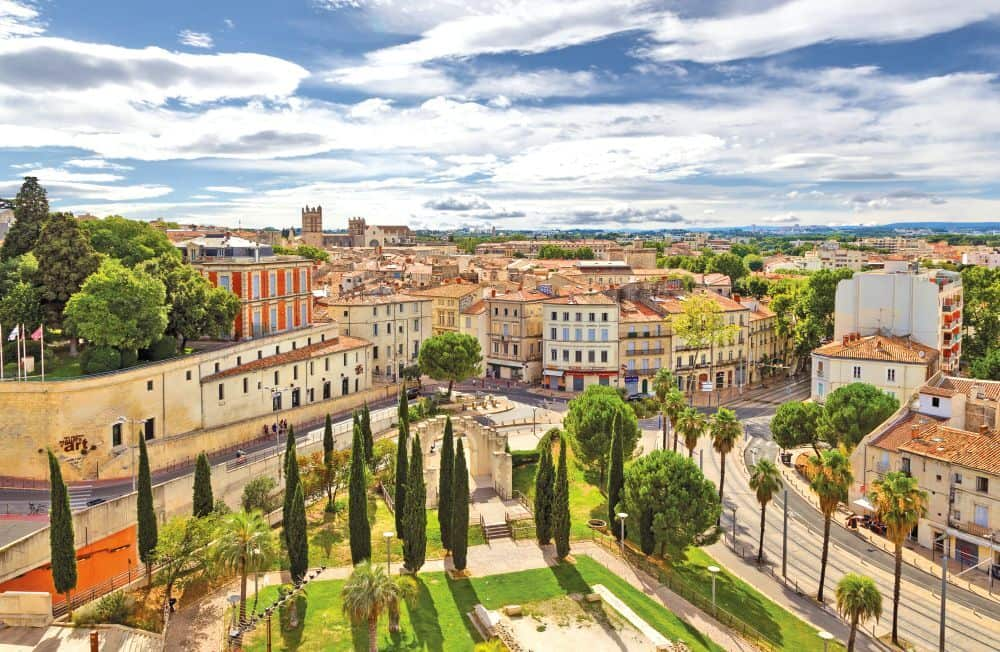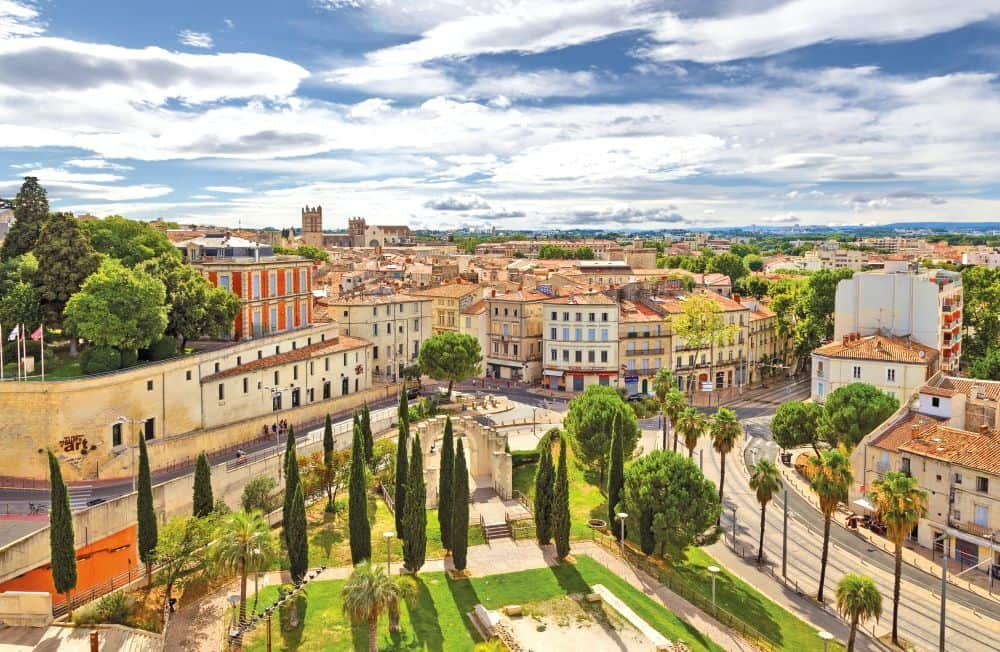 Many Ways to go the London – Montpellier Distance
You can cross the 1200 kilometers (745 miles) between the two cities in any number of ways. As usual, the travel option you choose comes down to a simple question of time and money, but there are indeed several choices available to you.

For example, it is entirely possible to drive from London to Montpellier by car, or even by coach bus. It may be the best option for cheap travel. However, it's a bit long, clocking in at just under 13 hours if you never stop. (And don't forget to consider the time difference between London and Montpellier while figuring your calculations. Montpellier is one hour ahead of London.)

You can also take the train, which is slightly faster (around eight hours) and less physically demanding for the person driving during the road trip. However, it is definitely a more expensive option than going by car.

And of course, there is always flying. It's the option which takes the least amount of time (for direct flights) and which can (depending on the circumstances) be the cheapest, as well. Let's take a closer look at these choices to help you decide which one is the best for you.
Going From London to Montpellier by Train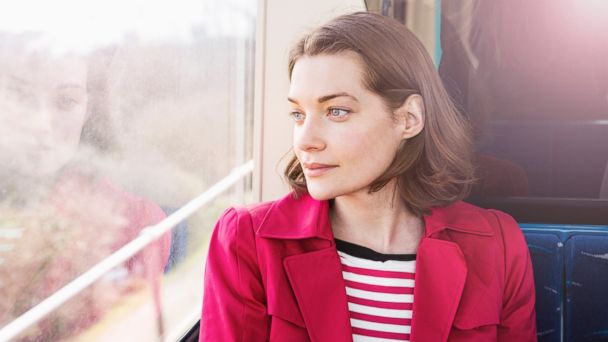 Thanks to Eurostar, it's now possible to go from London to Montpellier by train. You'll need to leave from London Saint Pancras International station. The route includes one change, once you arrive in Paris at Gare du Nord. Overall, the trip only takes a little over six hours from start to finish, and that's including almost an hour during your connection in the French capital. Both trains are high-speed, bullet-style locomotives, operated by Eurostar from London to Paris and by SNCF from Paris to Montpellier. The journey is exactly the same in reverse on your way back out of France.

This train journey from London to Montpellier is the fastest, most direct option that is currently available. You can check availability and purchase tickets directly via Eurostar.
Flights From London to Montpellier Airport
The quickest way to travel from London to Montpellier is without a doubt by air. The Montpellier Airport typically offers at least one direct flight for London Gatwick (incoming and outgoing) every day of the year. In addition, you will also usually find at least one direct flight from Montpellier to London Luton per week during summer. The airlines of the Montpellier Airport offer reasonably cheap flights with a pretty accommodating flight schedule. You can check availability, prices, and flight times by heading to the Montpellier Airport's website.
Flights From London to Montpellier With EasyJet
As anyone who has travelled by plane through London will know, you've got more than one airport to choose from. Montpellier and the surrounding area in the South of France have made an effort to make flights available to a majority of London's airports, to accommodate as many travelers as possible. With EasyJet, you can count on direct flights between Gatwick and Montpellier all year long, as well as to London Luton in July and August.
British Airways Flights From London to Montpellier
In addition, British Airways also offers direct flights from London Heathrow to Montpellier during the summer. The airline company launched their summer flight program beginning in 2019, with up to four flights per week all summer long from mid-July to early September. No word yet on if this program will be coming back on an annual basis, but we certainly hope so!
Flights From London to Béziers (1 hour outside Montpellier)
Another great flight option is the London – Béziers route. It may be slightly less well-known than any of the London – Montpellier routes, but that means it's also often much less expensive than flying directly into Montpellier. Béziers is a city adjacent to Montpellier, accessible by car or train, about an hour away from the city center.

Thanks to Ryanair, you can hop on a direct flight from either London Luton or London Stansted to Béziers. You'll arrive just outside of Montpellier in under two hours, and at a pretty low price, to boot!
Where to Stay in Montpellier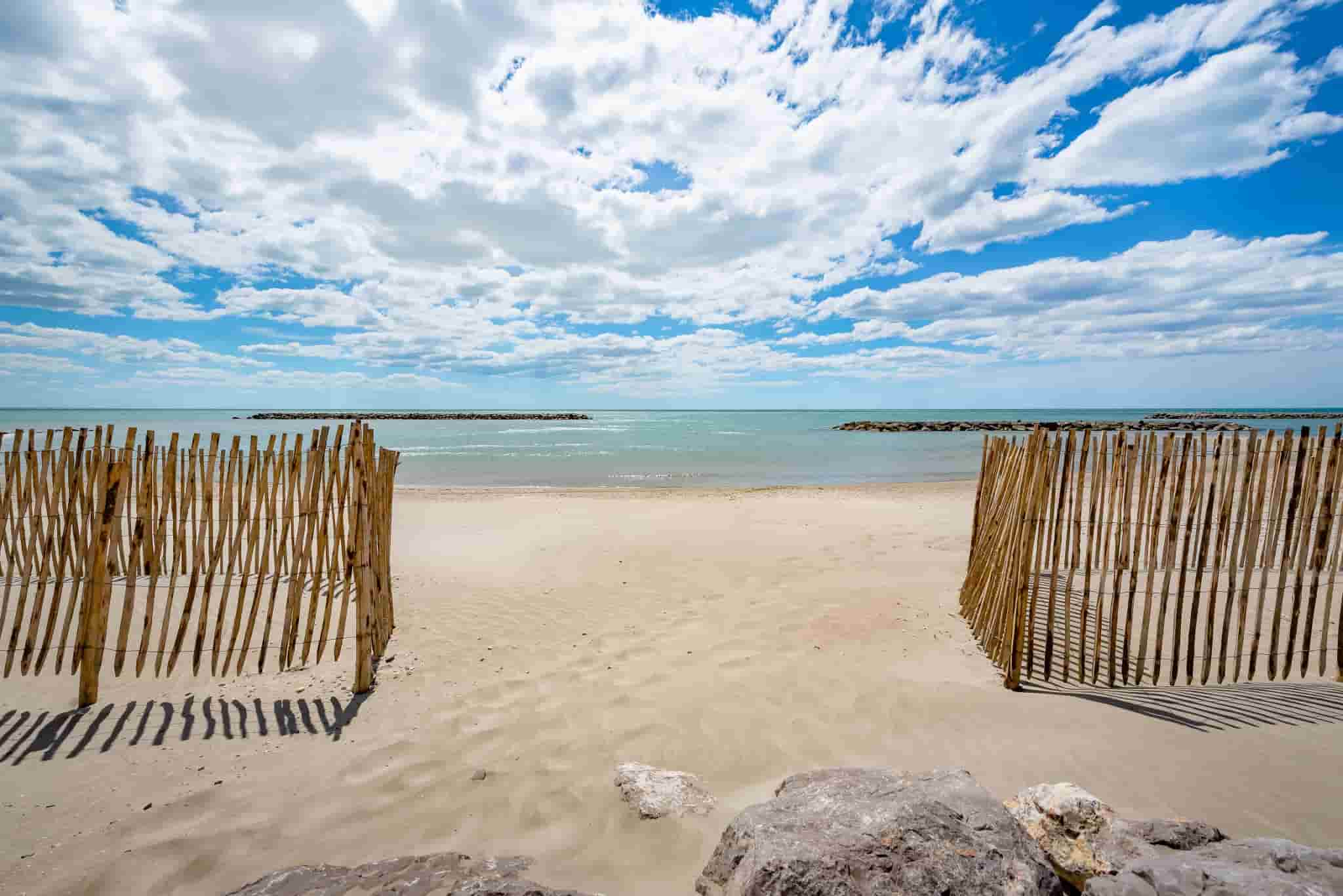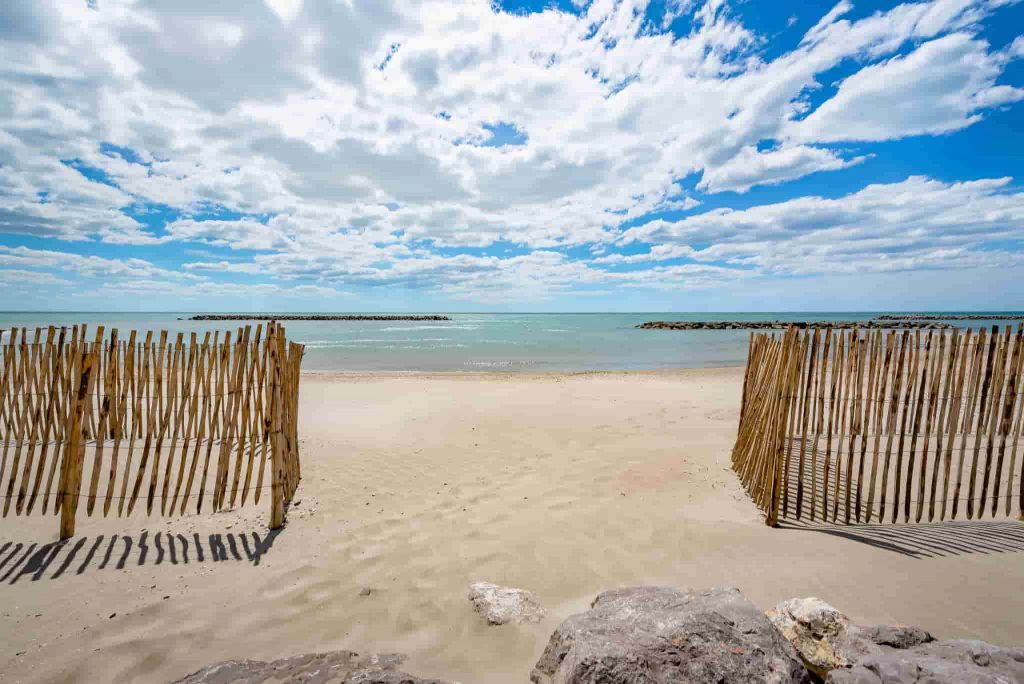 Once you land in Montpellier, you'll be in need of a place to call home for the duration of your trip. Whether it be a quick weekend away or a family holiday lasting 10 days, we've got you covered.

At La Comédie de Vanneau, we offer you eight fully-furnished apartments, each one of them sleeping up to four adults. Five of our apartments are located directly in downtown Montpellier, with several tourist attractions and all the amenities of the city at your fingertips. The other three are just 20 minutes outside of Montpellier, located in the beach town of Palavas-les-Flots (and conveniently located near the Montpellier Airport). They offer a view of the sea, located directly on the fine sand beaches of the Mediterranean. The beach apartments include free parking and are accessible by car or bus.

No matter which apartment you choose for your stay, you'll enjoy modern appliances such as heating and cooling, a washing machine, a dishwasher, a coffee machine, and a luxurious walk-in shower. Begin planning your next holiday in sunny Montpellier by consulting our availability directly on our website. Then, you'll only need to find the right flight from London to Montpellier for your travel dates.

We look forward to seeing you in the South of France soon!
---
---
---