Montpellier Beaches in the South of France
Coming to the South of France is great for many reasons: the shopping, the food, the nightlife, and ah, yes… The beaches. If you're not sure about how many beaches there are near Montpellier, where they are, what they're called, or how to get there… No worries! We've got it all covered in this handy little guide to everything beachy in the South of France near Montpellier. Keep reading to find out more.
What beaches are there near Montpellier?
« Is Montpellier on the beach? » Visitors to the South of France ask the question every year. The short answer is no. Montpellier is such a huge, thriving metropolis full of universities and businesses in the city center. But, a short 7 kilometers (4.3 miles) away from the hubbub of city life, you'll find several white sand beaches on the Mediterranean Sea. All of a sudden, you're whisked away from the hustle and bustle and into a state of sweet, sunny, summery bliss. If you're searching for somewhere to spend your beach holidays for your next vacation, Montpellier may be just right for you.

There are many beaches near Montpellier, although everyone has their own personal favorite. (Even among Montpelliérains, asking for beach reviews or trying to figure out which is the best beach can vary greatly.) So instead, we're going to provide you with a short guide to the main public beaches closest to Montpellier where swimming is allowed and the water temperature is warm. From the nearest beach to the city center all the way to those near the airport, we'll leave the choice up to you as to which is the best. (Or maybe you can try them all.)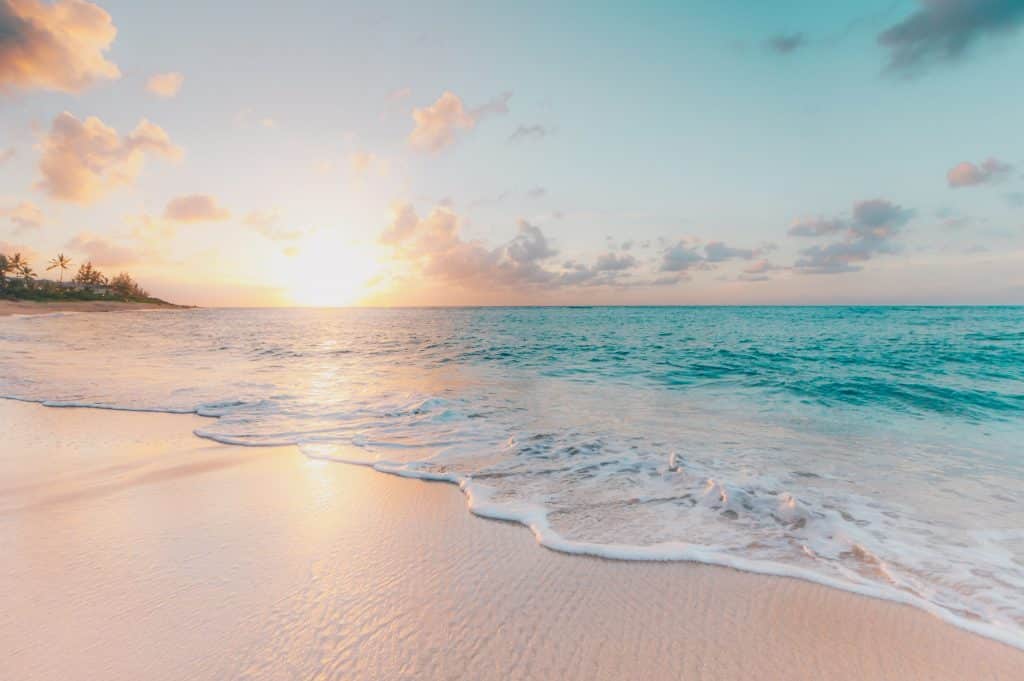 Villeneuve-lès-Maguelone beach
Villeneuve-lès-Maguelone is a small beachtown with a rich natural landscape that welcomes thousands of beachgoers every year. Maguelone beach is located only 10 kilometers (6.2 miles) southwest of Montpellier and you can get there easily by car in about 30 minutes. There are two different public beaches, one normal and one nudist (« naturiste » in French). You'll know if you stumble upon the nudist beach due to the signs posted at the perimeter.
Espiguette beach
Espiguette beach is another great option near Montpellier, in the commune Le Grau-du-Roi, located about 40 kilometers (25 miles) southeast. The sand goes on for several kilometers and restaurants line the beachfront. It's a great location for families with young children. You can get there in about 35 minutes by car. Or you can opt for the bus which makes a regular loop there and back everyday. (More details on that later.)
Carnon beach
Carnon beach is in a lovely little beachtown that is easily accessible from Montpellier, both by car and public transport. The fishing village has a picturesque port full of all kinds of boats, from fishing rigs to yachts. Plus, it's only a 5-minute drive from the airport. So if you arrive in Montpellier with some time to kill, what better way to wait than on the deck of a beachside restaurant with a mojito?
White Beach
White Beach is actually not a beach at all, but rather the name of a swanky outdoor restaurant in the commune of La Grande Motte, another small beachtown near Montpellier. The restaurant is located on the Grand Travers beach (next to the Petit Travers beach) which spans on for 7 kilometers (4.3 miles). From Montpellier, White Beach is a 25-minute car ride. It is also accessible by the same bus that goes to Espiguette beach and Carnon beach.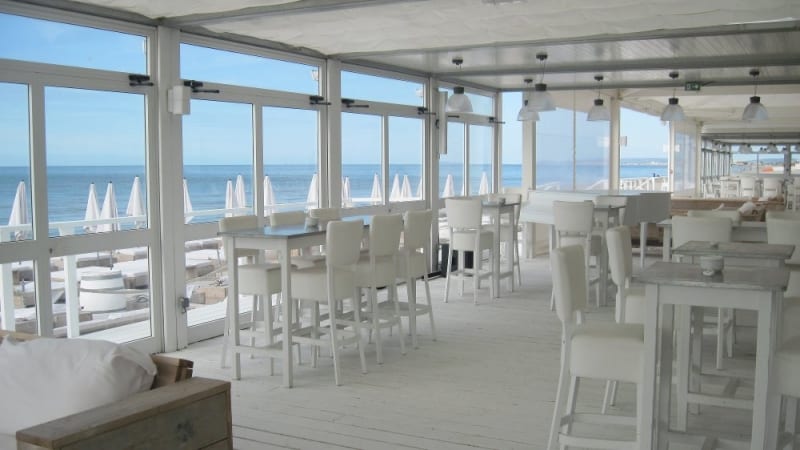 How to get to the beach from Montpellier?
Montpellier is a busy, bustling city in the South of France, but one of its major advantages is its very short distance from the beach. Getting from Montpellier Centre to the beach is quite easy, quick, and possible any way you can imagine… Be it by bike, by car, or in public transport. Let's take a look at a few of your options.
Going to the beach from Montpellier by tram and bus
The easiest, most obvious mode of transportation in Montpellier is the tram. To get to the beach by public transport from Montpellier Centre, you'll take a combination of both tram and bus.

To get to the beaches Grand Travers, Petit Travers, Espiguette, and Carnon, you'll take the tram line 1 (the blue tram), towards Odysseum to the stop « Place de France ». There, you'll take the orange Hérault Transport bus 606 (previously bus 106) towards Aigues-Mortes. It stops in Carnon, La Grande Motte, and Le Grau du Roi. You can get off at the commune of your choice according to which beach you prefer.

Another option for you is the Hérault Transport bus line 631 (previously bus 131) which will take you from Montpellier Centre to the beaches in Palavas-les-Flots. To go this route, you'll take the tram line 4 (the gold tram) all the way to the end at the stop « Garcia Lorca ». (The direction doesn't make a difference, because the line 4 runs in a loop.) At Garcia Lorca, you'll take the orange Hérault Transport bus and get off at the last stop, « La Salle Bleue »  in Palavas.

Finally, to get to the beaches in Villeneuve-lès-Maguelone, you can take the TAM bus line 32. Once again, you will need to first take the tram line 4 to the stop « Garcia Lorca » where you will get off and switch to the bus. Take the black bus number 32 towards « Saint-Jean le Sec ». Get off at the stop « Pilou » which is in the heart of Villeneuve-lès-Maguelone. There, you should be able to walk to the beach in just a few minutes.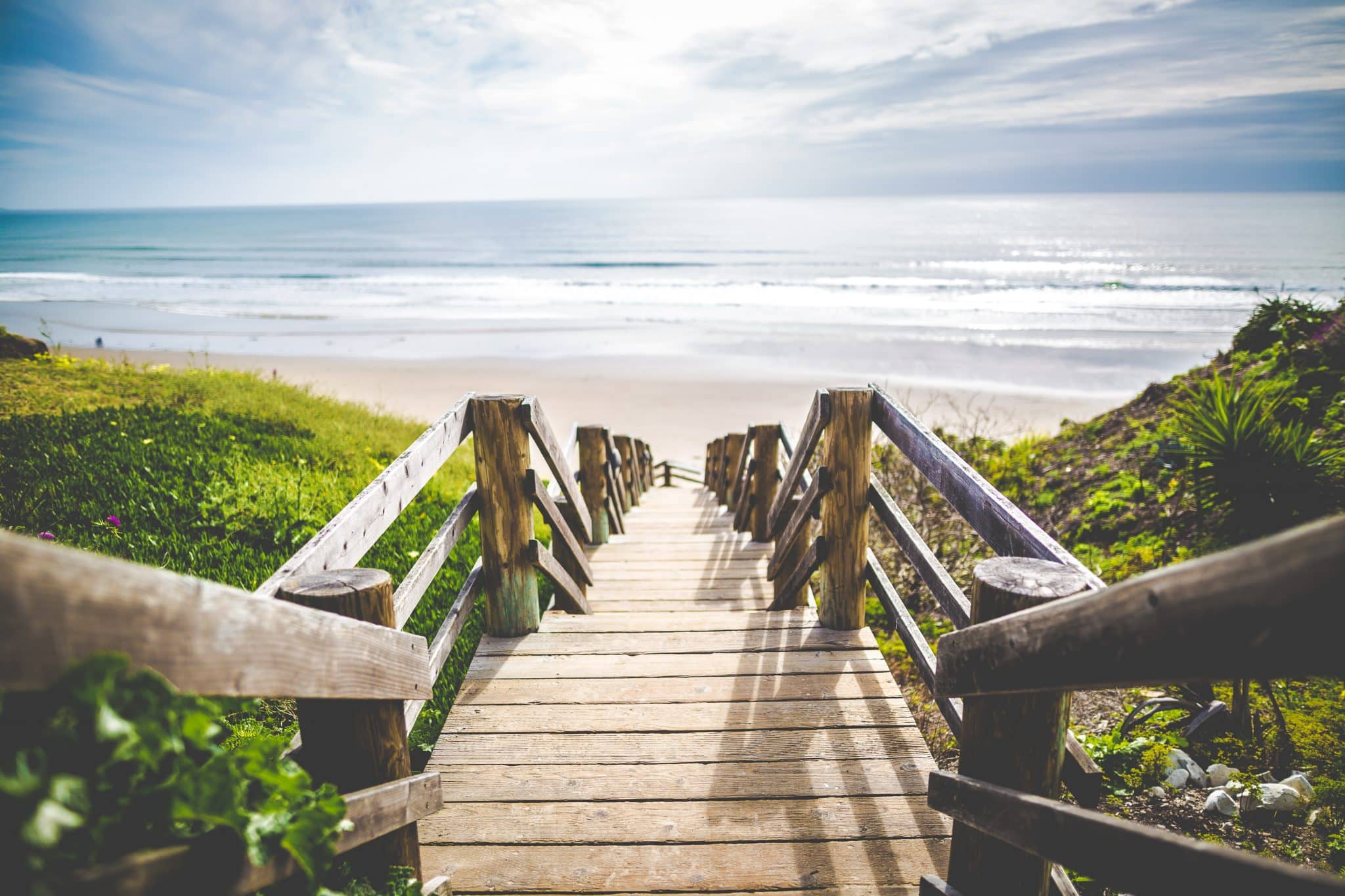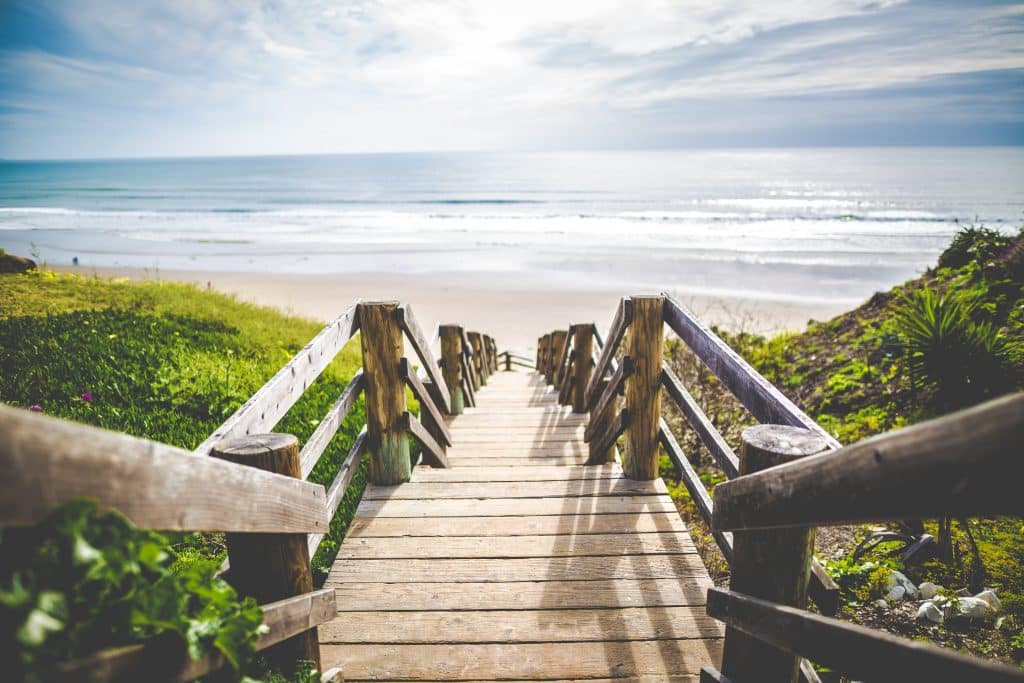 Things to do at the beach in Montpellier?
So now that you've arrived at the beach, what is there to do? Montpellier and the many beach towns that surround it are full of different activities and organisations that provide fun things to do for their residents and visitors alike. Take a look at a few of our suggestions for how to pass your time in the warm Southern sun.
Montpellier beach sports
The Montpellier region is full of exciting sports activities all year long, and during the summer they're played at the beach. You'll often see groups of friends and families playing friendly matches of beach volleyball, beach soccer (football), or beach rugby. But you may also have the occasion to see real professionals play! In recent years, Montpellier has been the host of the Beach Masters World Tour for beach volleyball at Odysseum. The agenda is full of exciting matches for both men and women, and it makes for a fun way to spend an afternoon, cheering them on from the sidelines. It's definitely worth checking out while you're in Montpellier. Not everyone can say they've had such a chance during their day at the beach.
Montpellier beach restaurants and bars
You've got your choice of a large number of restaurants and bars along the beaches near Montpellier. Several beach restaurants can be found in the communes of Villeneuve-lès-Maguelone, Carnon, Palavas-les-Flots, La Grande Motte, and Le Grau du Roi. Later, beach bars and beach clubs open up. Beachgoers can grab a drink and socialize after the sun has gone down. Thanks to the nightlife on the beaches near Montpellier, you'll always find something to do there, even if the sun is no longer up.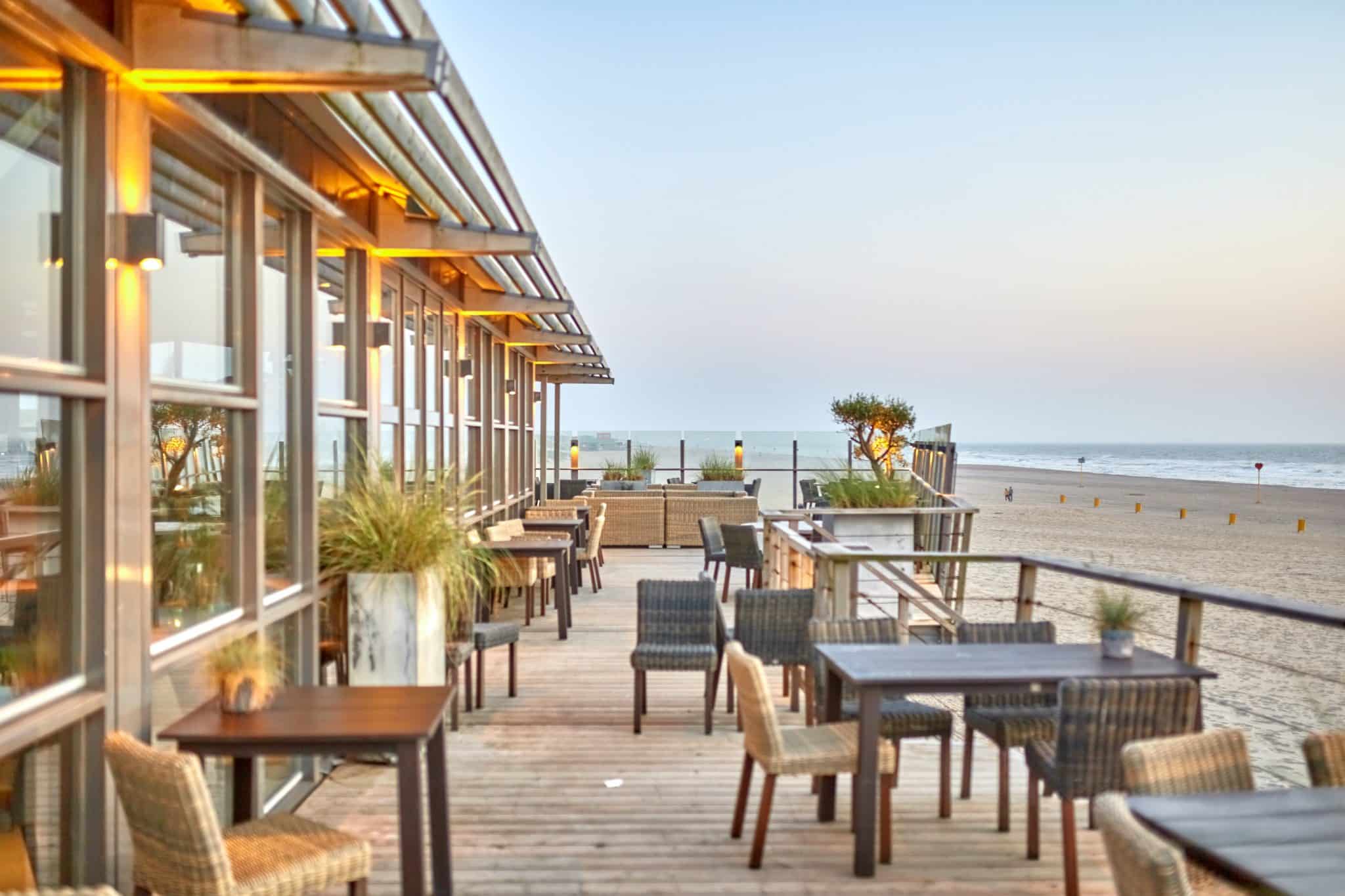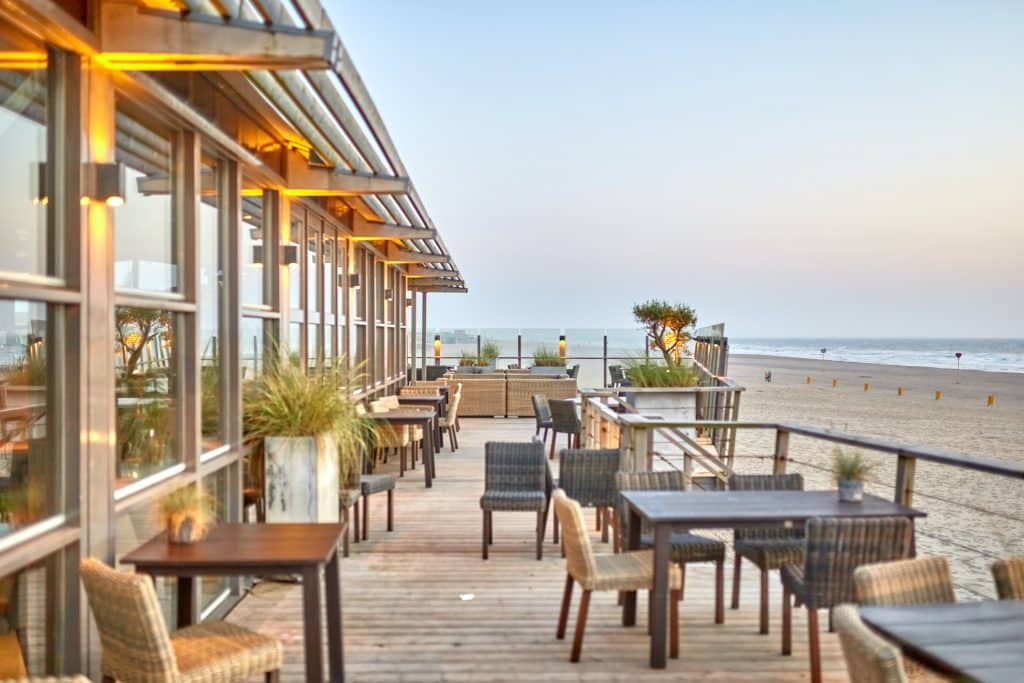 Montpellier beach camping
If you'd prefer to stay at the beach longer than a few hours during the day, you can consider camping. There are several camping agencies that propose camping rentals along the beach near Montpellier in Palavas-les-Flots. For example, you could consider Montpellier Plage Camping & Locations. You can choose between a mobile home campsite or bring your own tent to pitch on their lot. Or you may prefer a more resort-like feeling like La Petite Camargue (in Aigues-Mortes) or Les Petits Camarguais (in Le Grau du Roi). You can find a campsite to fit your taste and your budget just about anywhere on the map on the beaches of Montpellier!
Montpellier beach hotels
If camping isn't really your style, no need to worry. There are plenty of hotels around the beaches of Montpellier. You can find many different types of lodging. They range from expensive luxury beach hotels and resorts to smaller boutique beach houses near the water. At La Comédie de Vanneau, you can choose from our fully-equipped beach apartments, all located only 50 meters (55 yards) from the sea. Each one of our apartments sleeps up to four people, and includes a balcony or terrace and free, secure parking. If you're looking to enjoy the eaches near Montpellier, what better way than having access directly outside your front door?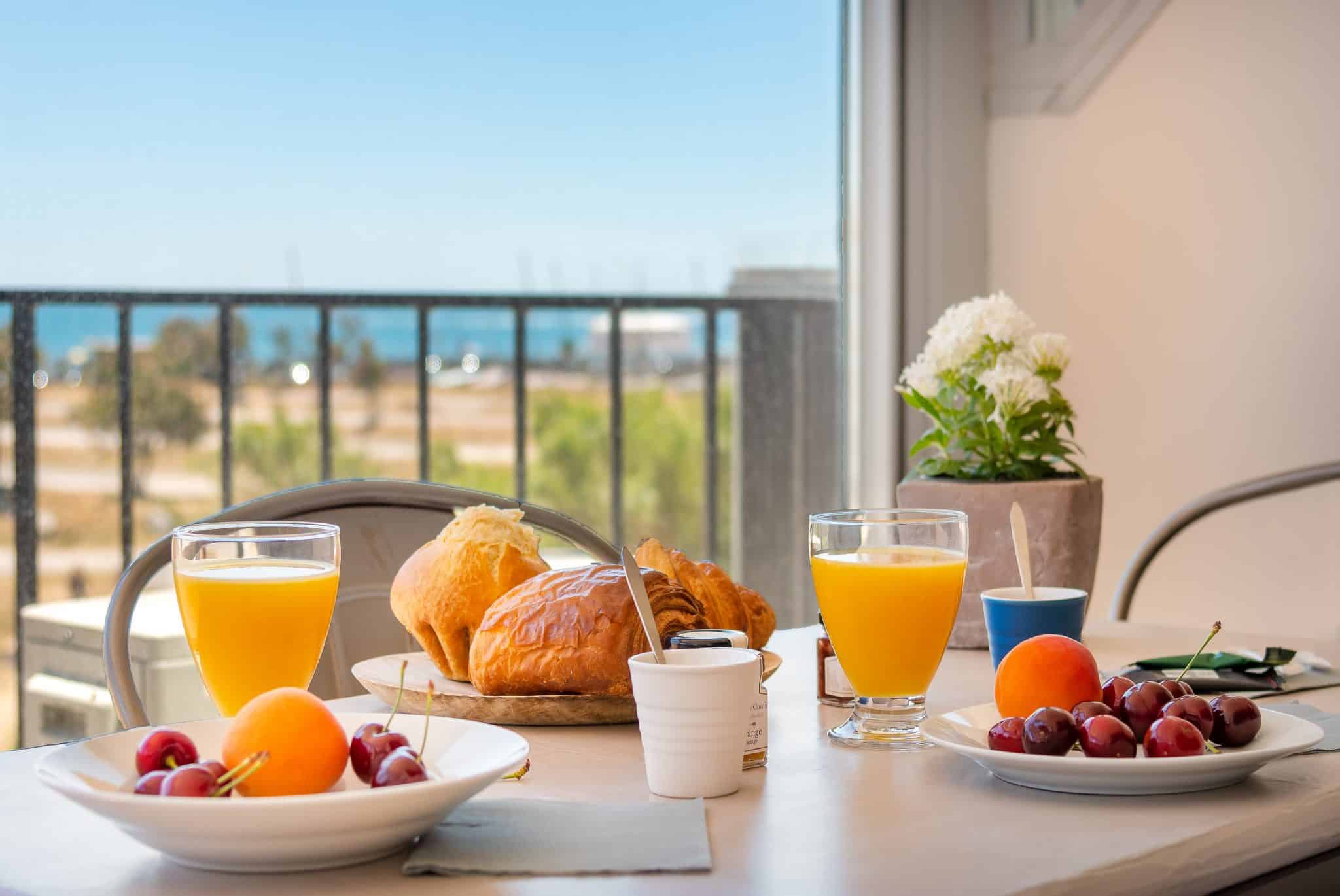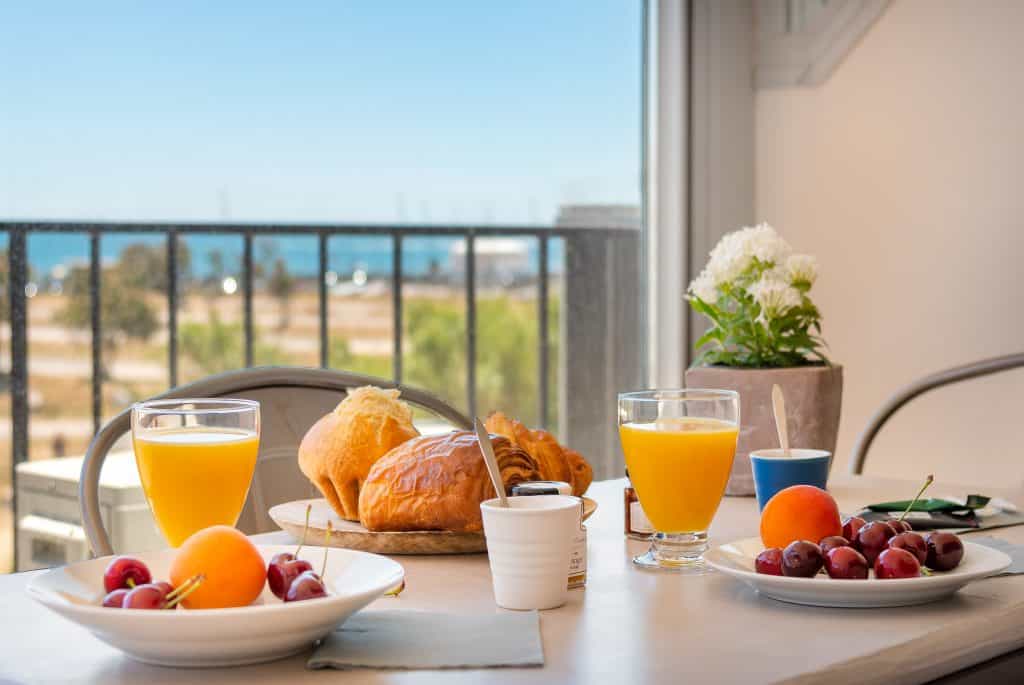 Check out our website for more information concerning pricing and availability. We'd be thrilled to help you discover the beaches near Montpellier during your next visit to the South of France!
---
---
---