Saint Roch: The Patron Saint of Montpellier
Saint Jude, Saint Francis, Saint Mary… There is no doubt that there are certain Catholic saints who are more well-known in our modern culture than others. Well, what about Saint Roch? You've probably never heard of him before. Unless of course, you're familiar with Montpellier, France, where he is the patron saint of the historical city. But why Saint Roch? Continue reading to find out more.
What is his History ?
Like all of the Catholic saints, Saint Roch has a storied background in which he displayed admirable qualities, for which he is still revered today. We're going to cover a few of the principal details about Saint Roch, his life, his actions, and why he became known as both the patron saint of dogs as well as the patron saint of Montpellier. Let's dive right in.
Who is Saint Roch?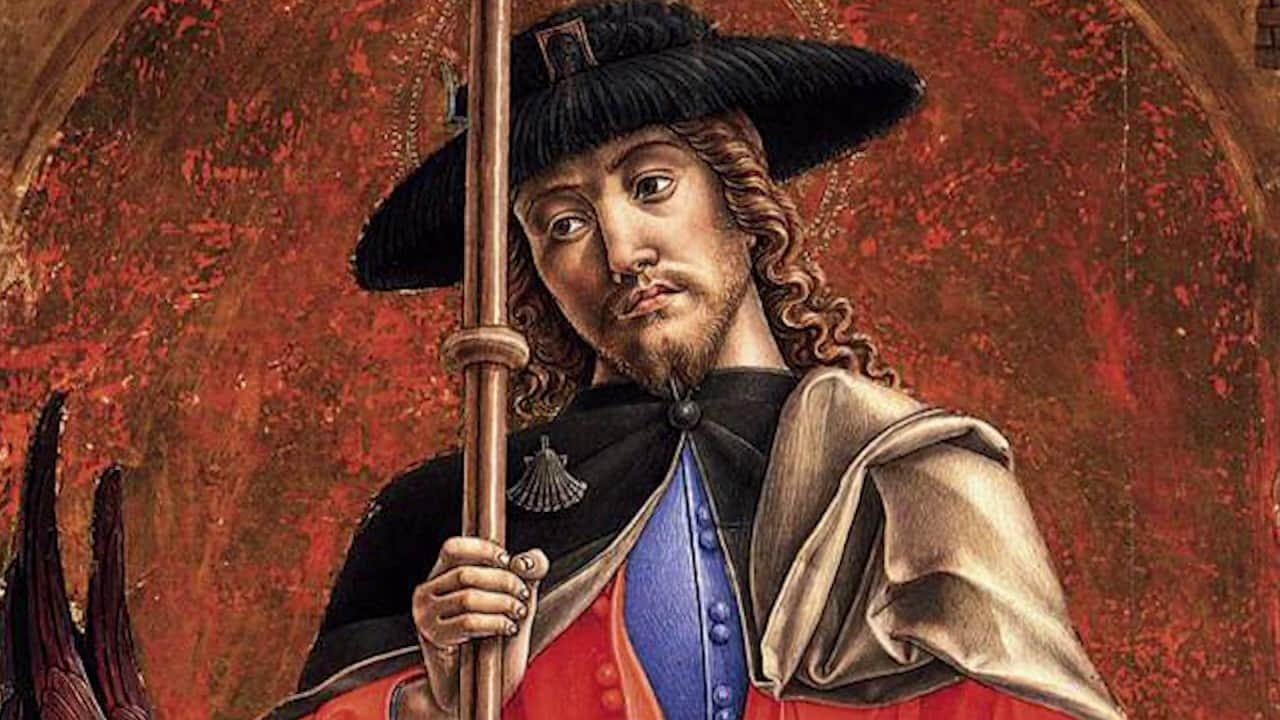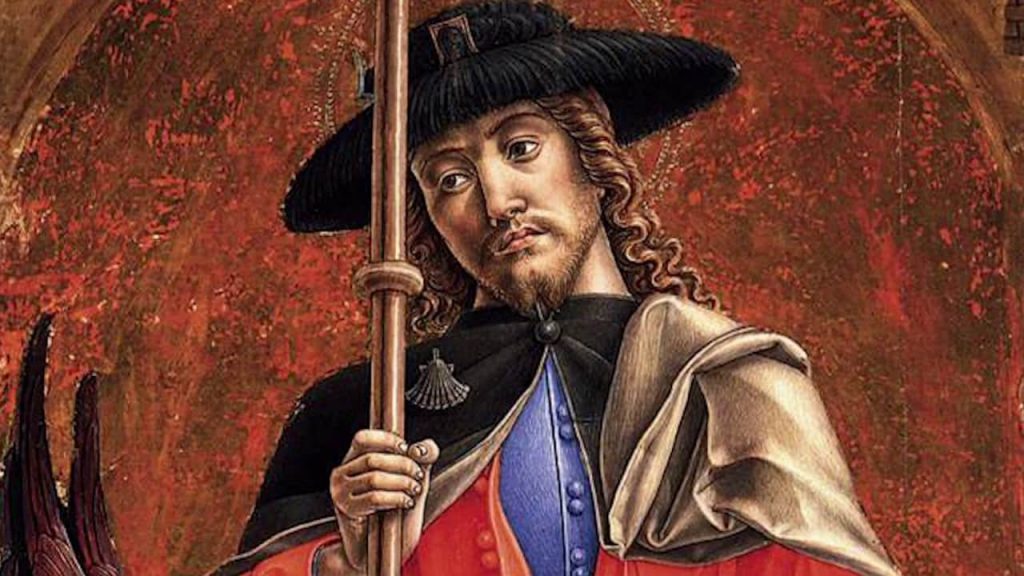 If you're itching to find out more about St Roch and the story that helped him become admired by so many, you're not alone. Let's discuss the key Saint Roch facts, beginning in the 14th century.

Born in Montpellier around 1348, Saint Roch lived through the Black Plague as it infected many people throughout Europe. Around 1368, he traveled to Italy where the Plague had been ravaging lives and had already claimed many victims. His goal was to help cure the plague victims and perform both acts of service and ministry services for them.

Eventually, Saint Roch was infected by the Black Plague, as well. He was exiled from the town of Piacenza, Italy, where he had fallen ill. He found his way into the forest, where he fashioned a shelter out of trees and brush to keep himself safe. By this time, blisters began to form on his skin as a result of the Plague infecting his body. Saint Roch was resigned to die in his makeshift hut, having gotten himself infected while helping to cure many others.

Then, a dog came to his rescue. The dog belonged to a nobleman, Count Gothard Palastreslli, and he brought Saint Roch pieces of bread that he had taken from his master's table. This sustenance allowed Saint Roch to survive. In addition, the dog began licking Saint Roch's wounds from the Plague, and healed them. Later, Count Gothard followed his dog into the forest and discovered the feeble Saint Roch. He then became the Saint's acolyte and began assisting him as he slowly but surely regained his strength.
The Death of Saint Roch
However, his recovery from the Black Plague would soon cease to matter. He returned to Montpellier, his place of birth, unrecognizable, and was immediately arrested as a spy. Imprisoned, he wasted away in jail for five years before finally arriving at his death on August 16, 1376. He was approximately 30 years old.

He would never reveal his name to his captors, because he wished to avoid worldly glory and live instead as a pilgrim, as part of his serious religious devotion. However, upon his death, the townspeople recognized his body in horror, due to the red, cross-shaped birthmark on his breast. Had he identified himself during his captivity, he surely would not have met the same fate. It was upon this grim realization that Saint Roch was canonized (named a saint) and a large church was erected in his name as a sign of respect.
Why is he the Patron Saint of Dogs?
As you can imagine, having been saved from death by a dog, Saint Roch developed a close relationship with the animal. This is why he is known today as the patron saint of dogs. In addition, there are several prayers to Saint Roch for dogs, for their well-being and protection, that many dog lovers and dog owners recite today.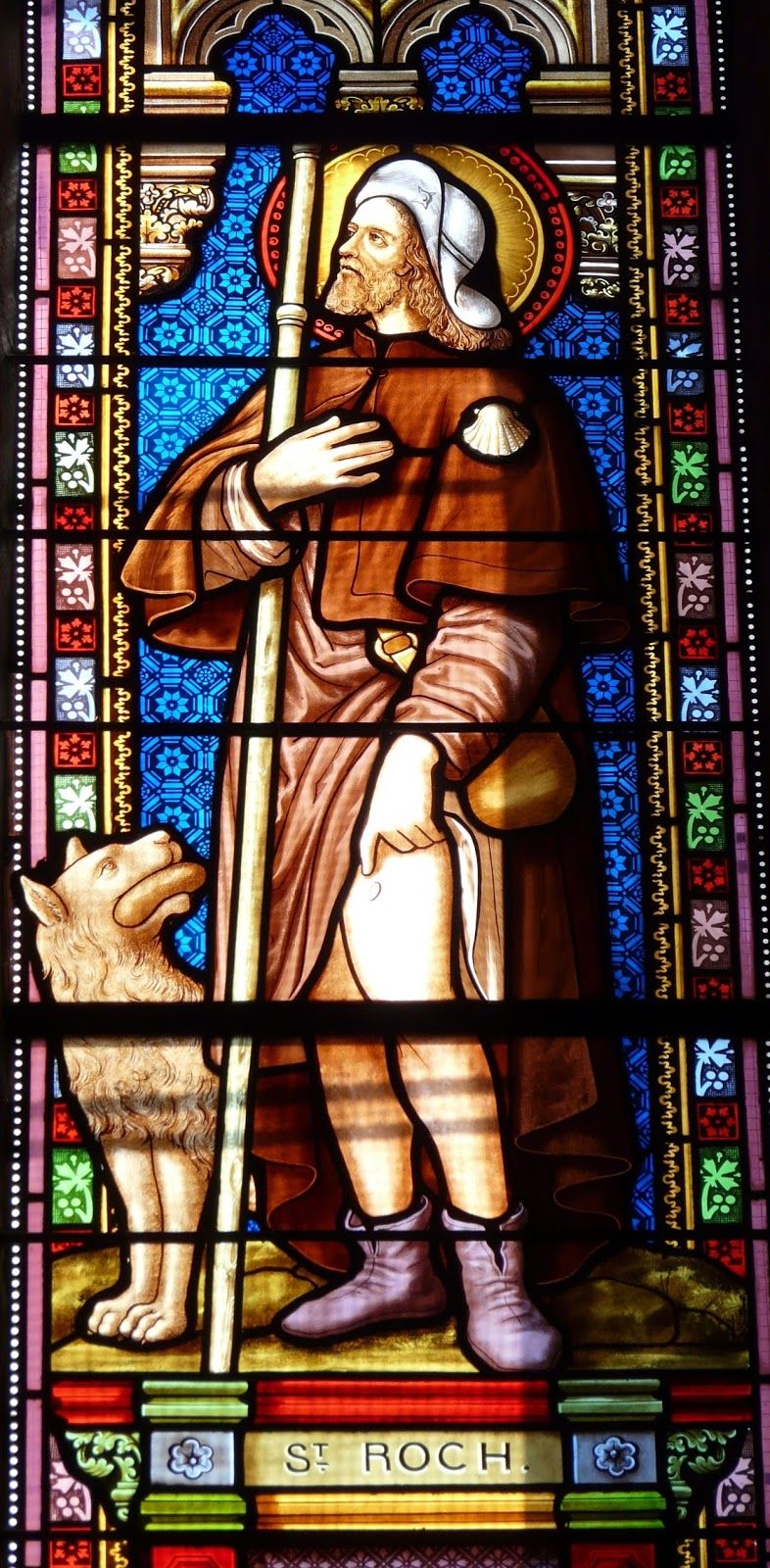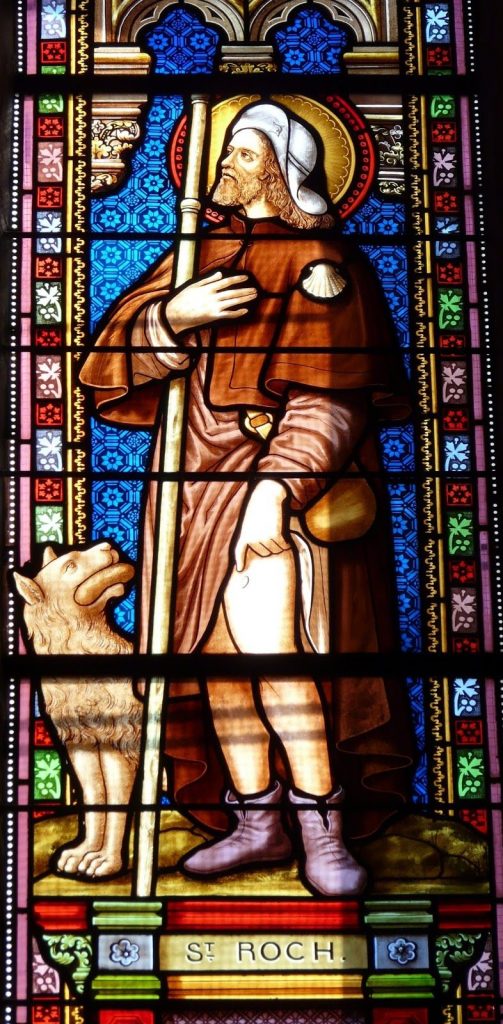 Why is he the Patron Saint of Montpellier?
Montpellier is the city where Saint Roch was born, as well as where he died. It only makes sense, then, that he is the patron saint of Montpellier. At the time of his birth, Montpellier did not belong to France, but was instead part of the Kingdom of Majorca. Today, it is a large, vibrant university town in the South of France.

Every year, the city of Montpellier celebrates the Fête de la Saint Roch on August 16, the date of his death, with religious ceremonies, parades, animal blessings, and music. He is also highly revered in Nice, France and in Venice, Italy, where he is buried. His travels took him through the Southern French and Northern Italian regions as he cured plague victims.
What's left of Saint Roch today?
Today, some 700 years after his life, Saint Roch is still highly regarded in his native city and in the places he traveled in the region. You can still find physical and cultural traces of the patron saint, if you know where to look.
Vestiges of Saint Roch in Present-Day Montpellier
In Montpellier, you'll find several vestiges of Saint Roch throughout the city. Here is a short list of some of the most well-known.
The Train Station (Gare Saint Roch de Montpellier)
If you've ever reserved a train ticket to Montpellier, chances are you've passed through the Gare Saint Roch. The main train station of Montpellier, it is conveniently located directly in the heart of downtown. Its name pays tribute to the city's patron saint.
The Church (Église Saint Roch de Montpellier)
A 10-minute walk from the train station, you'll find the Église Saint Roch, a magnificent, neo-gothic, Catholic church devoted to the patron saint. The construction of this historical monument has continued throughout time, but it originally began in 1860. There is a large, marble statue of Saint Roch located inside the church. It is located squarely within the Quartier Saint Roch, the neighborhood named after the saint.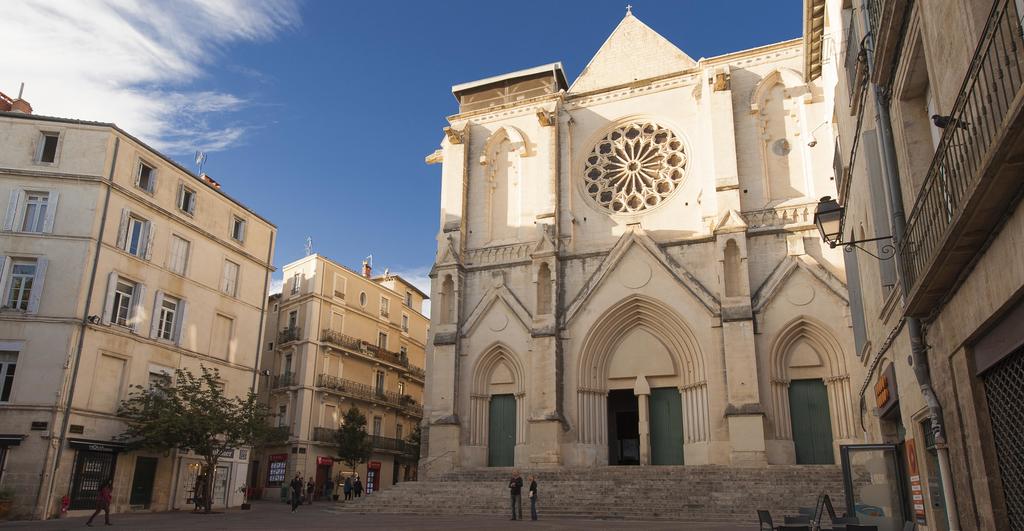 The Neighborhood (Quartier Saint Roch de Montpellier)
In the heart of Montpellier, the Saint Roch neighborhood spreads out between four boundaries: the streets Rue Saint Guilhem and Grand-Rue Jean Moulin to the East and the West, and the streets Rue de l'Ancien Courrier and Boulevard du Jeu de Paume to the North and the South.

It covers a large part of the pedestrian zone of the historical city center, and includes some of the best restaurants in town. In fact, if you mention nothing more than « Saint Roch » to a native while in Montpellier, it could easily be understood that you're talking about going to eat in the well-known foodie neighborhood, rather than referencing the man himself.
The Historically-Located Saint Roch Statue
And finally, perhaps the most awe-striking vestige of Saint Roch to be found in Montpellier, is the wooden Saint Roch statue at the intersection of the streets Rue du Pila St Gély and Rue de l'Aiguillerie. High up on the corner of a building, you'll find a wooden statue depicting Saint Roch. But surely the most impressive fact for history buffs will be the inscription beneath the statue, which reads:

« According to legend, it is here that the poor Roch, exhausted, sat on a bench upon his return to Montpellier and was arrested. »

Montpellier was a medieval city with fortified walls surrounding it, and the present-day location of the street Rue du Pila St Gély is where one of the few entrances to the city lay at the time. According to legend, it is in this very location that Saint Roch was arrested upon his return to his hometown. So, on your next trip to Montpellier, you can walk right through a real, historic location, seven centuries later!
---
---
---