Where to Golf in Montpellier, France
Wondering where to go for the best golf in Montpellier, France? If you're interested in spending some relaxing, quality time out on the putting green during your upcoming vacation, you're in luck. We took the time to sort through the various golf courses in Montpellier and the surrounding area, and we've combined it all together right here in one place for you. Keep reading to learn more.
Are there golf courses in Montpellier, France?
Why yes, there are! While the city center of Montpellier is a rather urbanized area without a lot of space for a golf course, you can certainly find them outside of the city limits. It's best if you have a vehicle and are able to drive yourself there, but if this isn't possible, you can count on public transportation in many cases.

In this article, we will go over six of the most popular golf courses near Montpellier. We'll give you a short summary of what each one is all about, an idea of their cost, as well as their contact information and opening hours. That way, all that's left is for you to practice your swing, get on the plane, and enjoy playing golf in Montpellier, France! Let's jump into it.
Golf de Castelnau-le-Lez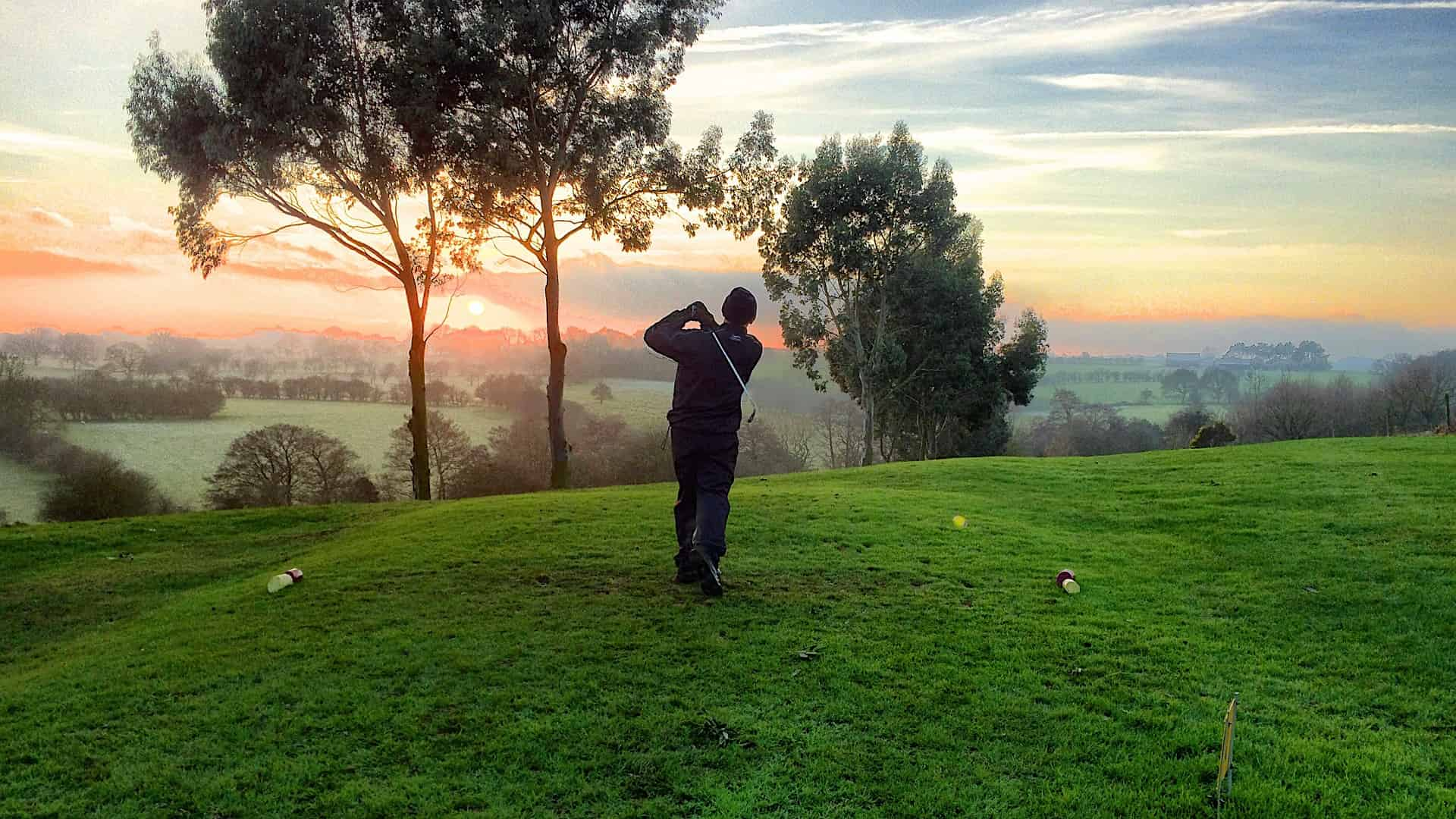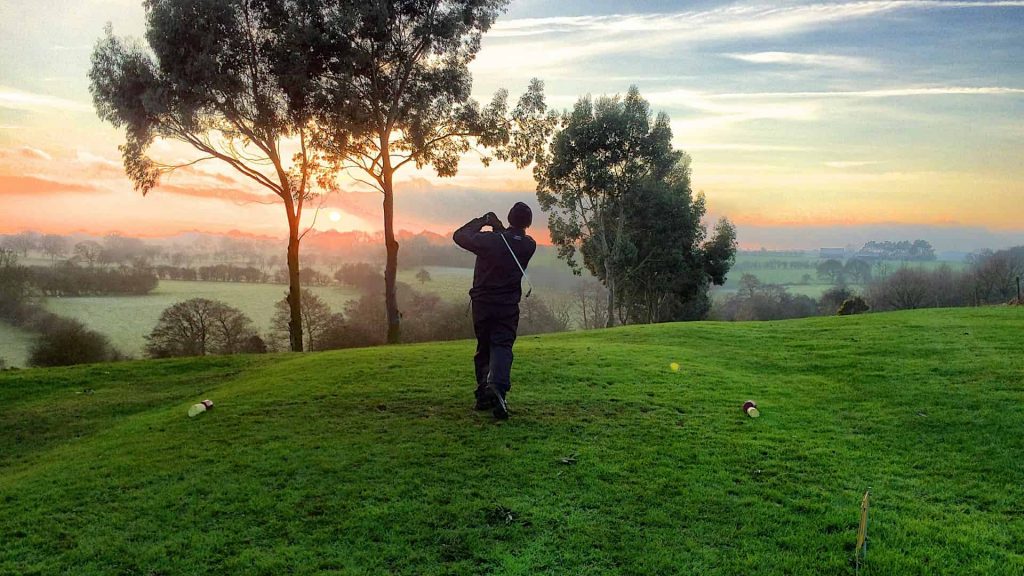 Castelnau-le-Lez is a small municipality outside of Montpellier, about 20 minutes away by car. The Golf de Castelnau-le-Lez offers many services that make it one of the locals' favorite golf courses in Montpellier. Most notably, you'll find a driving range, putting green, a children's program, individual and group courses, a training bunker with sand targets, as well as a delicious bistro serving up 100% homemade meals for lunch and dinner. Prices for the putting green start at only 3€ per day and private lessons with Coach Fabrice Jullienne range from 15€ for 15 minutes to 340€ for 10 hours for two.

Address: 300 Chemin des Cauquilloux, 34170 Castelnau-le-Lez
Telephone: +33 09 86 20 01 67
Hours: Monday – Friday, 9:00 AM – 7:00 PM. Saturday, 9:00 AM – 6:00 PM. Closed Sunday.
Golf Resort Montpellier Fontcaude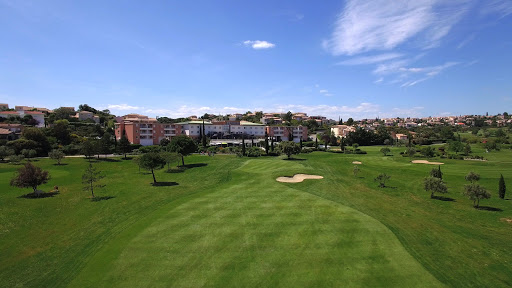 This golf resort is located in Juvignac, which is another community outside of Montpellier, this time to the West. It is also about a 20 minute journey by car, or you can get there via the tram line 3, riding it until the very last stop, Juvignac. If you're searching for a good round of golf in Montpellier, France, the Golf Resort Montpellier Fontcaude is just the place for you. You'll find an 18-hole course, a Pro Shop, an Academy for private lessons, as well as a hotel and swanky restaurant on-site. The prices are a bit higher at this resort, ranging from 34€ for nine holes up to 67€ for 18.

Address: 38 Avenue les Hameaux du Golf, 34990 Juvignac
Telephone: +33 04 67 45 90 00
Hours: Golf course open everyday, 7:30 AM – 6:00 PM.
Restaurant open everyday, 12:00 PM – 2:30 PM and 7:00 PM – 9:00 PM.
Golf Hôtel Spa Montpellier Massane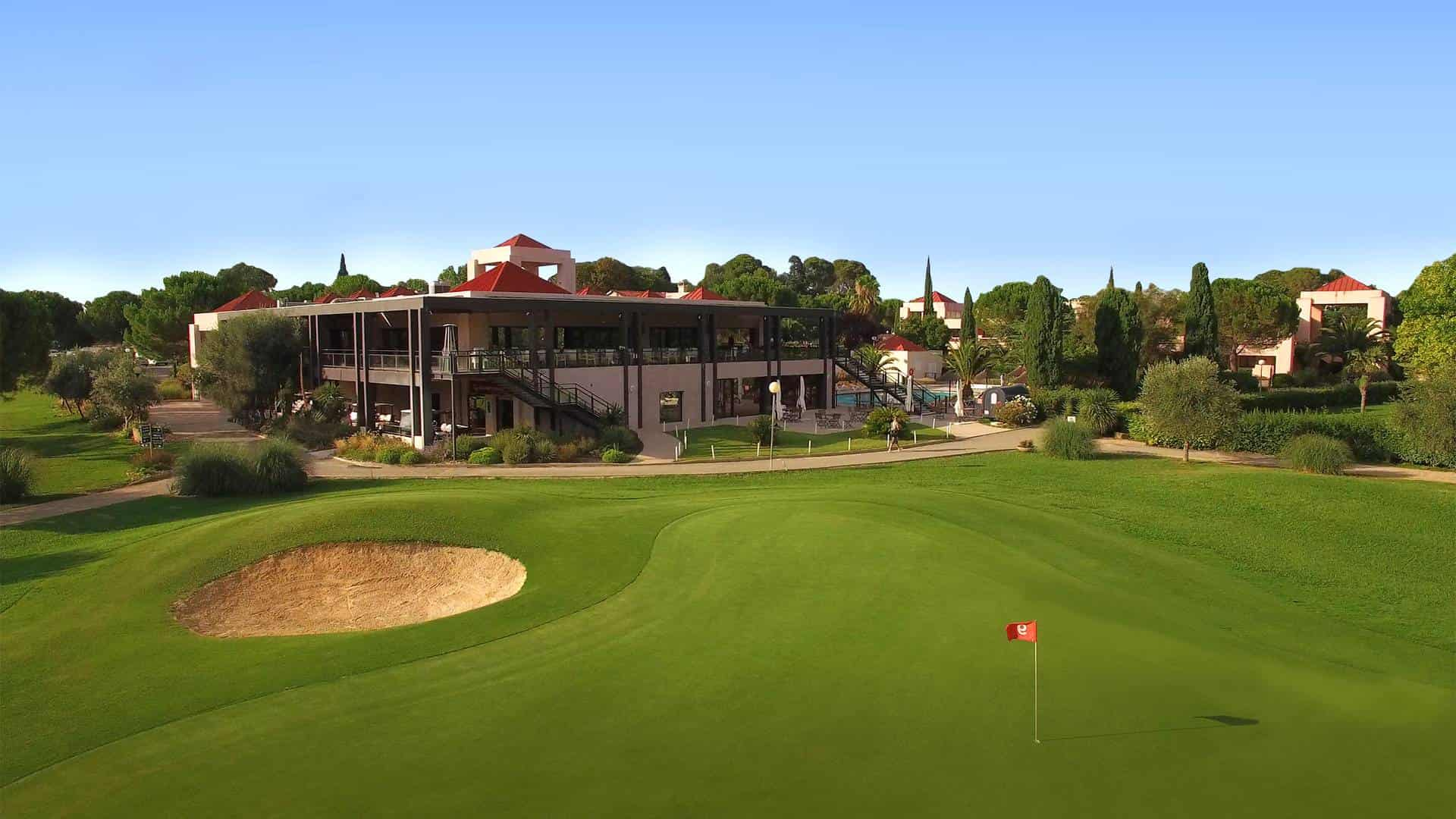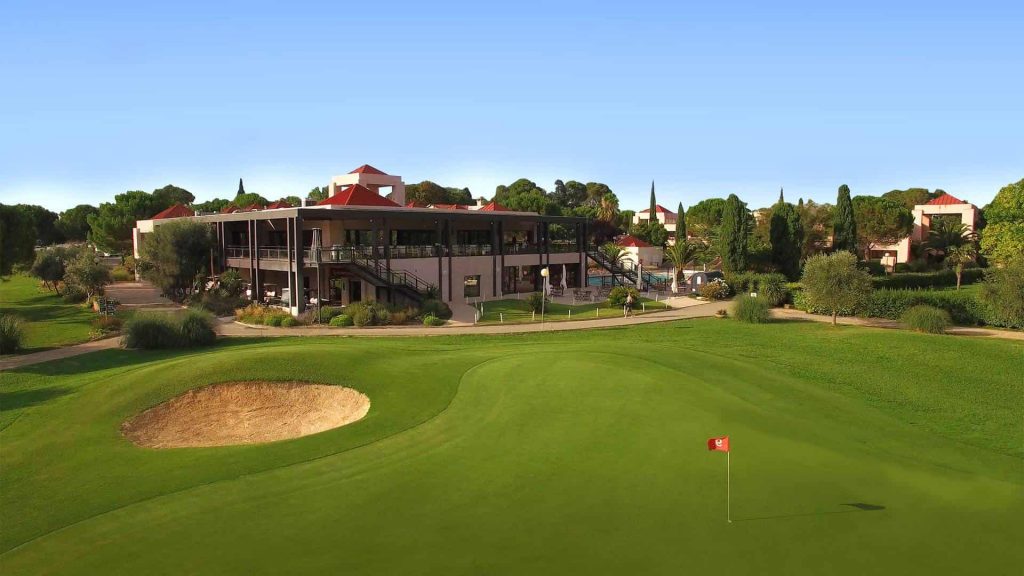 Once again, this golf course is located just outside of Montpellier, to the Northeast, in the community of Baillargues, about 30 minutes away. This expansive domain spans over several acres, and includes an 18-hole golf complex, tennis courts, gym, an outdoor pool, a hotel, spa, and restaurant. The Golf Hôtel Spa Montpellier Massane is the definition of luxury, as far as golf in Montpellier, France is concerned. You can participate in family lessons for 75€ an hour, in private individual lessons for 60€, or in group lessons for 99€ a month.

Address: Domaine de Massane, 34670 Baillargues
Telephone: +33 04 67 87 87 87
Hours: Open everyday, 8:00 AM – 7:00 PM in summer and 8:00 AM – 6:00 PM in winter.
Golf de Fabrègues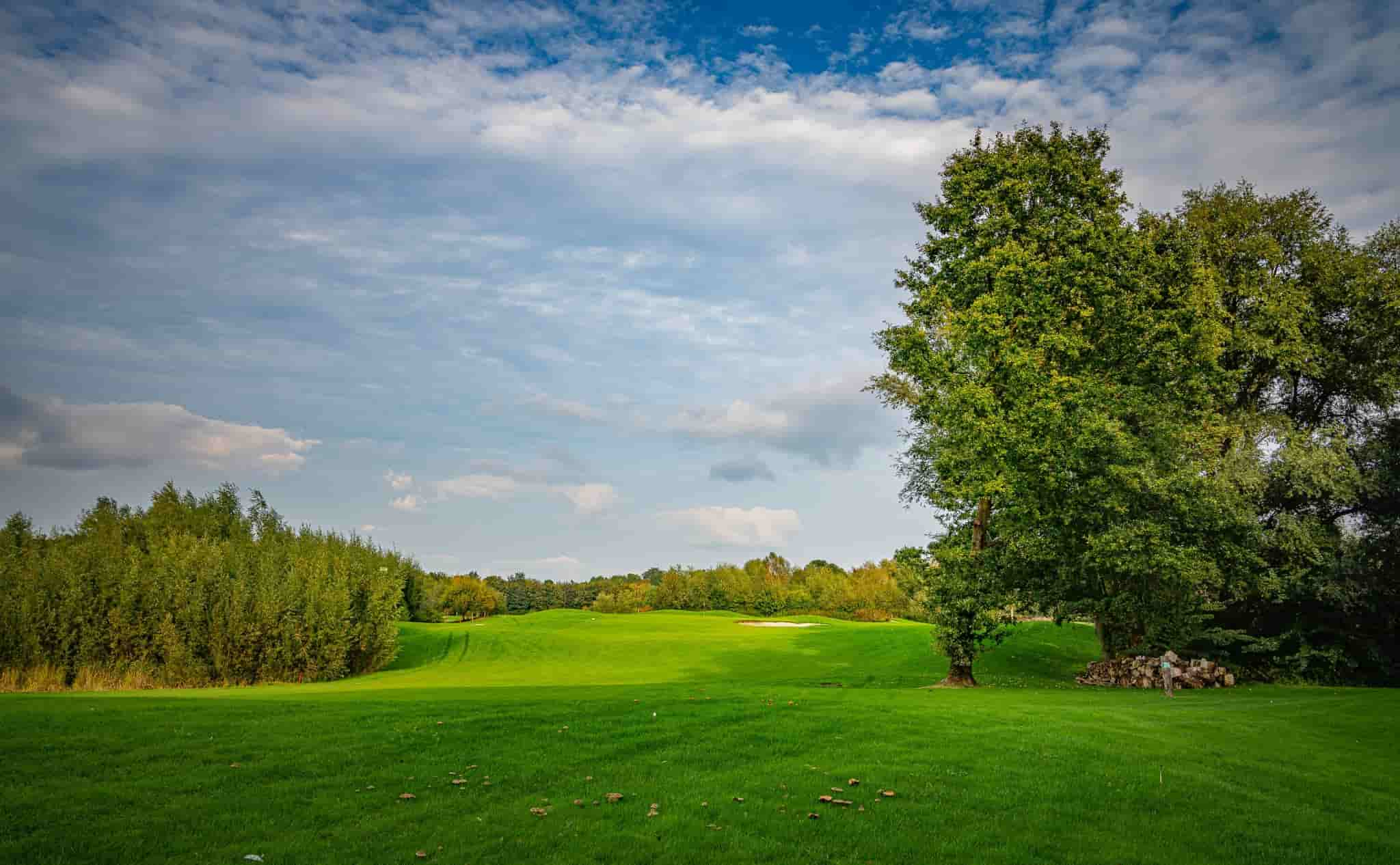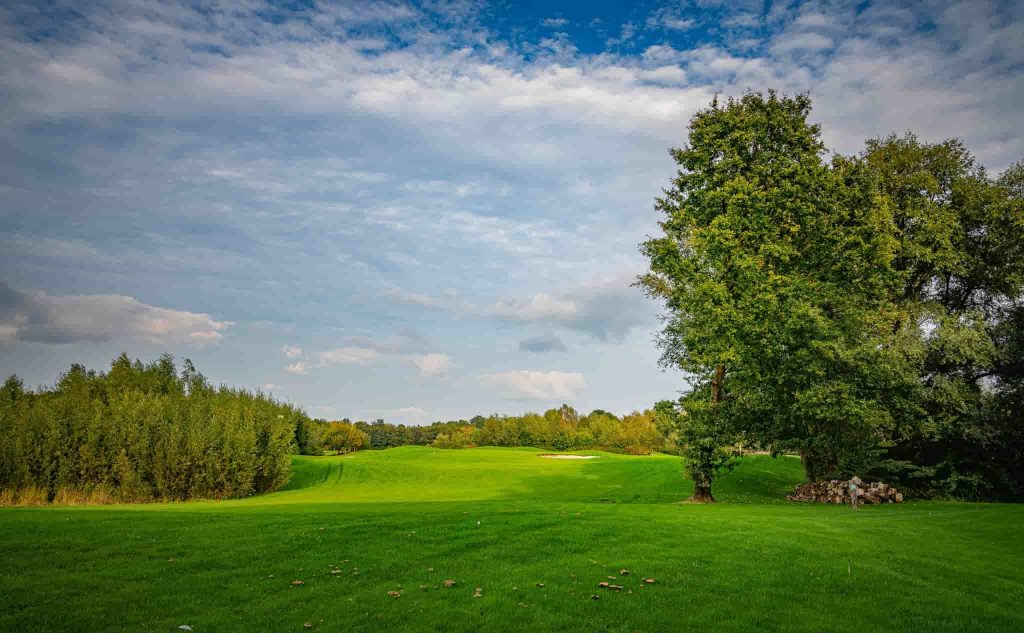 The Golf de Fabrègues course is located approximately 30 minutes outside of Montpellier, in the small municipality of Fabrègues, toward the Southeast. This compact golf course keeps a much lower profile than some of the other establishments in the area. It only has 6 holes and an indoor Trackman course simulator. There is a vacation residence with an outdoor pool located nearby. Consequently, this is a more economic option, if you're not looking for anything special beyond just getting a few putts in during your vacation. The green fee is only 15€ for an entire day, for everyone.

Address: Lieu-dit Launac-le-Vieux, 1 chemin de l'Aire, 34690 Fabrègues
Telephone: +33 07 61 00 78 31
Hours: In summer: Monday – Friday, 9:00 AM – 7:00 PM. Saturday: 9:00 AM – 8:00 PM.
In winter: Monday & Tuesday: 9:00 AM – 6:00 PM. Thursday – Saturday: 9:00 AM – 7:00 PM. Closed Wednesday and Sunday.
Golf de Coulondres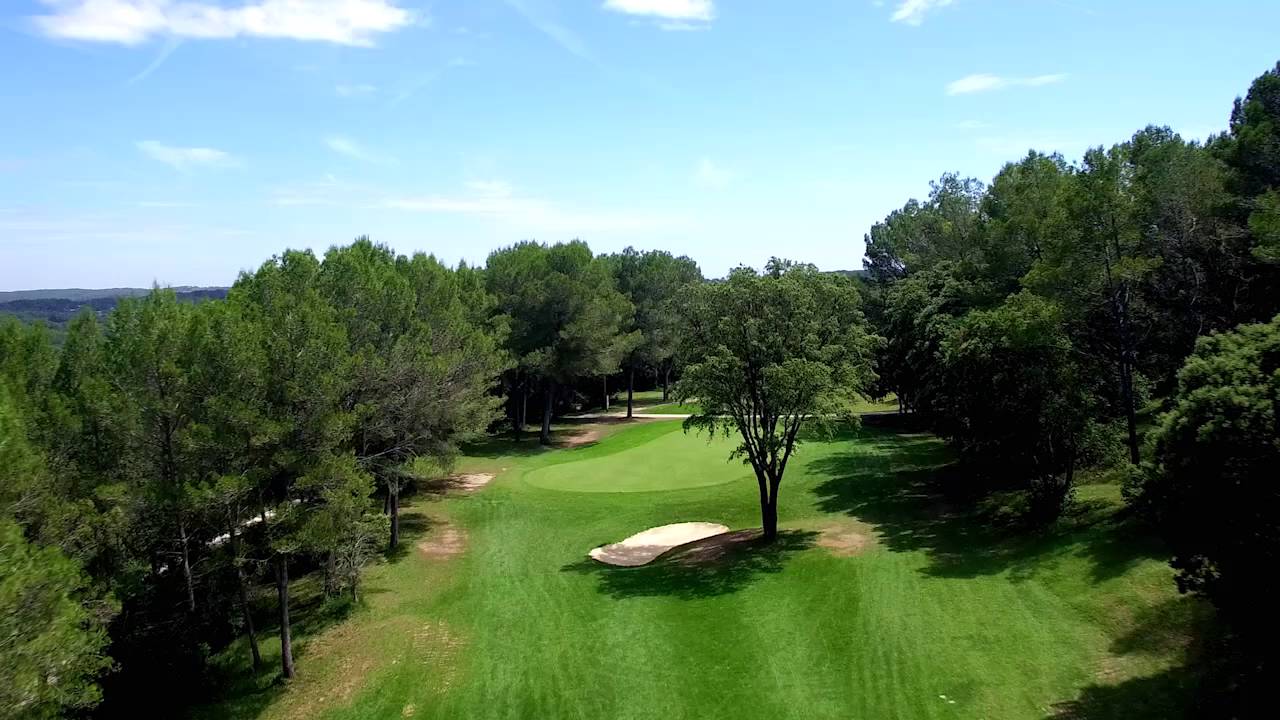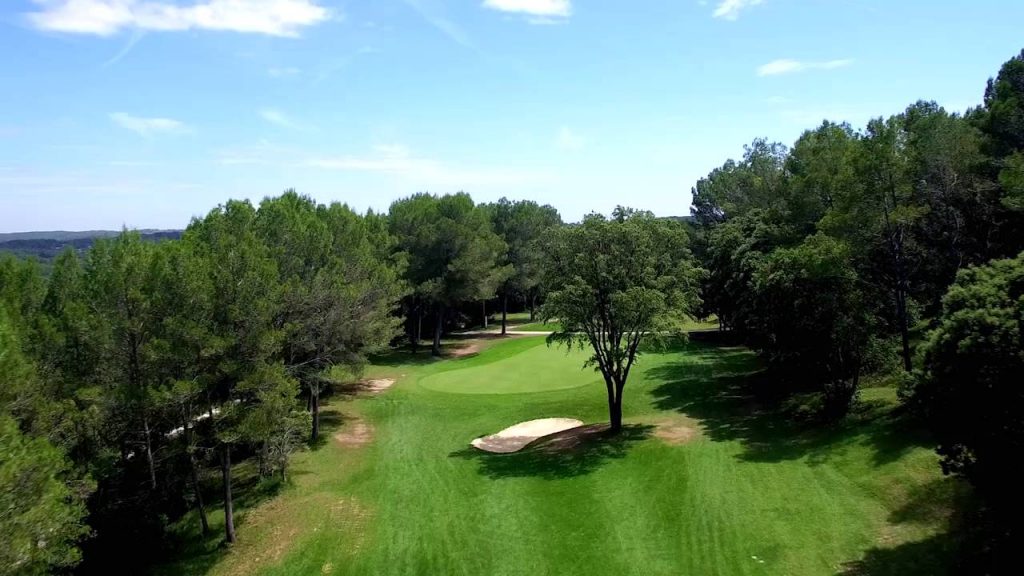 The Golf de Coulondres is a large golf course with 27 holes. It is ocated about 30 minutes to the North of Montpellier, in the Saint Gely du Fesc natural park. This beautiful, natural domain offers a beautiful panoramic view above the region that you can admire as you make your way through the holes. The course also includes a restaurant, apartment rentals, and an outdoor pool. You can enjoy an unlimited day pass for 75€ for one person, or an unlimited 3-day pass for 170€ for one person. Golf lessons are also available, starting at 28€ for half an hour per person.

Address: 72 Rue des Érables, 34980 Saint-Gély-du-Fesc
Telephone: +33 04 67 84 13 75
Hours: Open everyday, 7:30 AM – 7:00 PM. Closed December 25 and January 1.
Golf de La Grande Motte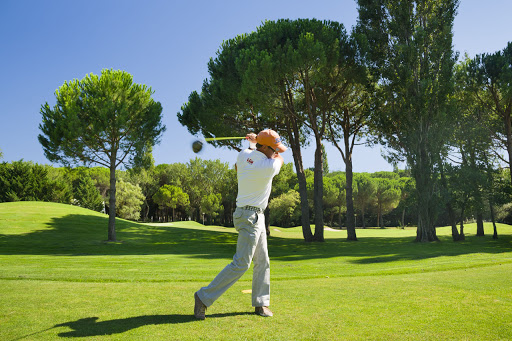 The Golf de La Grande Motte is located in La Grande Motte, as its name suggests. It is the same property of the Hôtel Novotel. La Grande Motte is another small town near Montpellier, about 35 minutes from Montpellier by car. You can also take the Hérault Transport bus number 606 to get there. The domain has 42 holes and three different courses to choose from. They also offer a Golf School each year, for children between 7 and 14 years old. The fees vary based on which course you choose, but you can knock out a quick round of 6 holes for as little as 24€ with no reservation needed. In addition, if you arrive after 2:00 PM, you'll have access to a round of 18 holes for 10€ off.

Address: Avenue du Golf, 34280 La Grande-Motte
Telephone: +33 04 67 56 05 00
Hours: Open everyday, 8:00 AM – 8:00 PM.
Now that you know your options, happy putting!
---
---
---